Owner Spotlight: Dianne McIntyre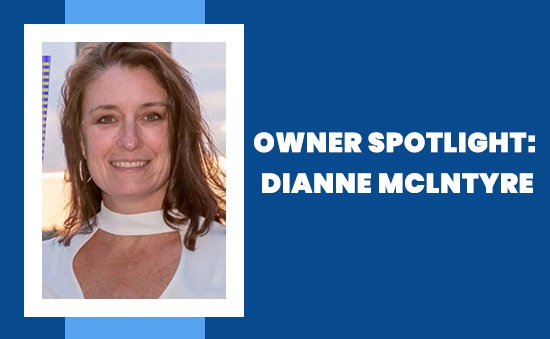 I'm Dianne McIntyre, a licensed mortgage broker in Toronto, ON, with Mortgage Intelligence.
I look forward to sharing my story and I hope that you will enjoy getting to know me better.
I've always enjoyed empowering people and was passionate about real estate, so I decided to become a mortgage broker.
Over the past couple of years, I have noticed it has become a challenge for home seekers to secure a mortgage, so acquiring sound professional advice is vital. There are also more product options available.
I'm knowledgeable about all the different financial products and as an individual, I believe what sets me apart from the others is my honesty. I maintain transparency in all my dealings and build a strong rapport with my clients as I work for them and not the lender.
I also believe what sets me apart from the others is that I take the time to educate clients and make them understand all the technical terms easily. It ensures that they know what they are getting into and allows them to make informed decisions.
I enjoy matching clients with lenders that suit their needs to achieve the best deal possible. Consequently, helping individuals navigate through the complex mortgage process from start to finish has given me immense satisfaction over the years.
When I am not securing lenders, I love to play golf, read books, and travel the world. I also support micro-lending organizations that empower women in countries that restrict them from obtaining credit.
I have enjoyed sharing my story about the things which matter to me and how they influence the way I do business.
If you or someone you know could benefit from my expertise as a mortgage broker in Toronto, I invite you to get in touch. Please visit my website at www.toronto-mortgage-broker.ca.
Sincerely,
Dianne
---
---